Ad blocker interference detected!
Wikia is a free-to-use site that makes money from advertising. We have a modified experience for viewers using ad blockers

Wikia is not accessible if you've made further modifications. Remove the custom ad blocker rule(s) and the page will load as expected.
XECMQ-AM
1958-1963
La Estación de los Recuerdos del Rock and Roll
1963-1969
¿?
1969-1979
¿?
1979-1993

1993-1995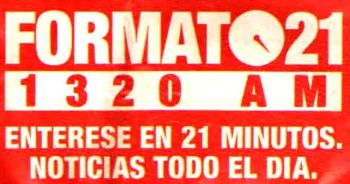 1995-1997
XEJP-AM
1997-2001

2001-2004
XENET-AM
2004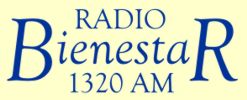 2005-2006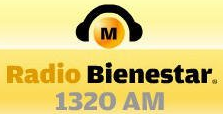 2006-2008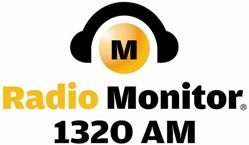 AM Radio stations in Mexico City and Metropolitan Area
| | | | |
| --- | --- | --- | --- |
| 540 | Radiorama from Tlalmanalco, México | | | |
| | | | |
| --- | --- | --- | --- |
| 560 | Grupo Radio Digital | | | |
| | | | |
| --- | --- | --- | --- |
| 640 | from Tulancingo, Hidalgo | | | |
| | | | |
| --- | --- | --- | --- |
| 660 | Instituto Mexicano de la Radio | | | |
| | | | |
| --- | --- | --- | --- |
| 710 | Instituto Mexicano de la Radio | | | |
| | | | |
| --- | --- | --- | --- |
| 760 | Organización Editorial Mexicana | | | |
| | | | |
| --- | --- | --- | --- |
| 860 | Universidad Nacional Autónoma de México | | | |
| | | | |
| --- | --- | --- | --- |
| 1000 | NRM Comunicaciones | | | |
| | | | |
| --- | --- | --- | --- |
| 1030 | Grupo Radio Centro | | | |
| | | | |
| --- | --- | --- | --- |
| 1060 | Secretaría de Educación Pública | | | |
| | | | |
| --- | --- | --- | --- |
| 1080 | Sistema de Radio y Televisión Mexiquense from Tultitlan, México | | | |
| | | | |
| --- | --- | --- | --- |
| 1110 | Grupo Radio Centro | | | |
| | | | |
| --- | --- | --- | --- |
| 1150 | Grupo Radio Centro | | | |
| | | | |
| --- | --- | --- | --- |
| 1220 | Instituto Mexicano de la Radio | | | |
| | | | |
| --- | --- | --- | --- |
| 1350 | Instituto Mexicano de la Radio | | | |
| | | | |
| --- | --- | --- | --- |
| 1410 | NRM Comunicaciones | | | |
| | | | |
| --- | --- | --- | --- |
| 1650 | Grupo Radiofónico ZER | | | |
</p>