Ad blocker interference detected!
Wikia is a free-to-use site that makes money from advertising. We have a modified experience for viewers using ad blockers

Wikia is not accessible if you've made further modifications. Remove the custom ad blocker rule(s) and the page will load as expected.
XECCC-AM
1979-1982
Radio Ritmo
1982-1985
Radio Cañon
1985-198?
Radio Fama
198?-199?
Fiesta Latina
199?-199?
Fiesta Mexicana
199?-199?
Caricia 1440
199?-199?
Radio Sportiva 14-40
199?-2000
Radio Bolero
2000-2001
Promobus 14-40
October 2001-Febraury 2002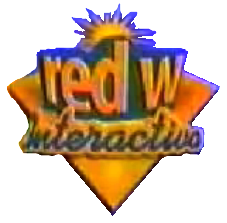 Febraury 2002-October 2003
Promobus 1440
October 2003-2005

XEABCJ-AM
2005-2006
2006-2008
2008-2014
La Estrella del Caribe
2014-present

AM Radio stations in Guadalajara, Jalisco
| | | | |
| --- | --- | --- | --- |
| 630 | Sistema Jaliscience de Radio y Televisión | | | |
| | | | |
| --- | --- | --- | --- |
| 880 | Grupo Promomedios Radio | | | |
| | | | |
| --- | --- | --- | --- |
| 920 | Televisa Radio (Radio Maria) | | | |
| | | | |
| --- | --- | --- | --- |
| 1040 | Grupo Promomedios Radio | | | |
| | | | |
| --- | --- | --- | --- |
| 1120 | Grupo Radio México | | | |
| | | | |
| --- | --- | --- | --- |
| 1410 | Grupo Radio México | | | |
| | | | |
| --- | --- | --- | --- |
| 1440 | Grupo ABC Radio | XEABCJ-AM | | |