????-2010

2010–present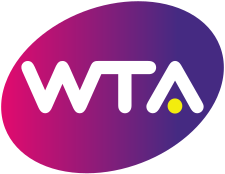 On October 24, 2010, the WTA launched their new logo in Doha, Qatar. It was created by Chermayeff & Geismar, and doesn't include an athlete, unlike its predecessor and many other sports logos. Instead focuses on the three letters in the name, although it includes shapes with subtle references to the sport, such as a purple oval which might suggest the shape of a tennis racquet and a yellow circle, which symbolises the tennis ball.
Ad blocker interference detected!
Wikia is a free-to-use site that makes money from advertising. We have a modified experience for viewers using ad blockers

Wikia is not accessible if you've made further modifications. Remove the custom ad blocker rule(s) and the page will load as expected.