2010-2012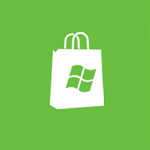 The background color of the logo is determined by the user though green is often used in promotional material. This logo looks similar to the current logo for the Windows Store in Windows 8.
Windows Phone Store
2012-2015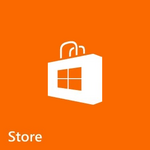 As with the previous logo, the background color is chosen by the user.
In Windows 10 Mobile, Windows Phone Store was replaced with the Windows Store, which is also used with Windows 10 and the Xbox One.
Ad blocker interference detected!
Wikia is a free-to-use site that makes money from advertising. We have a modified experience for viewers using ad blockers

Wikia is not accessible if you've made further modifications. Remove the custom ad blocker rule(s) and the page will load as expected.