This article or section lacks a former logo at the moment. You can help Logopedia by uploading it here.
1987-1997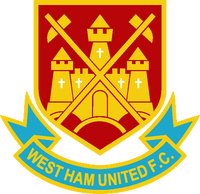 1997-2016
2014 logo poll
Set 1
In July 2014, a prototype logo was posted on the official website, in four colourways.[1]
Set 2
Later in July 2014, updated versions of the new logo appeared, with altered text dimensions. These came in addition to a declaration that the supporters had overwhelmingly voted in favour of a logo change. [2]
2016-present