West Anglia Great Northern Railway
1994-1995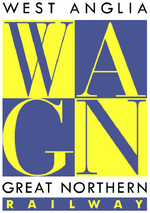 1995-1997, 1997-2000

This logo would also be used by the privatised company for a few years.
2000-2004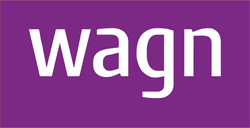 In 2006 the franchise was split into two halves. The West Anglia half merged with the InterCity Great Eastern and First Capital Connect franchises to become the Greater Anglia franchise. The Great Northern half continued to operate as a separate franchise (still operated by WAGN) until 2006.
Ad blocker interference detected!
Wikia is a free-to-use site that makes money from advertising. We have a modified experience for viewers using ad blockers

Wikia is not accessible if you've made further modifications. Remove the custom ad blocker rule(s) and the page will load as expected.