2016–present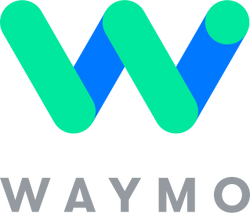 Waymo is Alphabet Inc.'s autonomous car sector originally part of Google as the Google self-driving car project. The project moved under the umbrella of Google's parent company; Alphabet Inc. on the December 13, 2016 with a new name and logo, in preparations to begin commercial sales of vehicles in 2020. The name 'Waymo' is short-form for 'a new way forward in mobility' and the monogram 'W' represents a car journey represented by map route-esque line.
Ad blocker interference detected!
Wikia is a free-to-use site that makes money from advertising. We have a modified experience for viewers using ad blockers

Wikia is not accessible if you've made further modifications. Remove the custom ad blocker rule(s) and the page will load as expected.