2016-present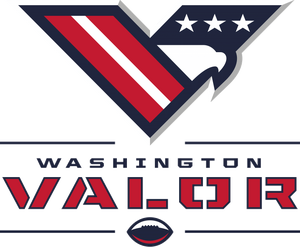 On February 10, 2016, it was announced that Ted Leonsis of Monumental Sports, owner of the NBA's Washington Wizards, WNBA's Washington Mystics and the NHL's Washington Capitals was close to landing an Arena Football League expansion franchise to play at the Verizon Center in Washington, DC in 2017.[1] The announcement was made official on March 10, 2016.[2] It will be the first DC-based AFL club since the Washington Commandos folded in 1990. The club colors, logo and the name "Washington Valor" were announced on July 14, 2016.[3]
Ad blocker interference detected!
Wikia is a free-to-use site that makes money from advertising. We have a modified experience for viewers using ad blockers

Wikia is not accessible if you've made further modifications. Remove the custom ad blocker rule(s) and the page will load as expected.