WGNN-TV
1979–1980
WJTM-TV
1980–1984
WNRW
1984–1986
The station changed its call letters to WNRW on June 8, 1984, in memory of the station's general sales manager William N. Rismiller, who was murdered in a shooting a few weeks earlier.
1986–1989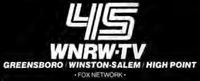 1989–1995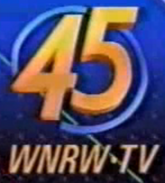 1995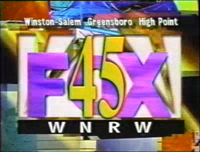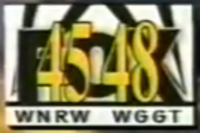 WXLV-TV
1995–1997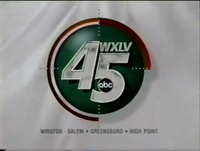 In September 1995, WNRW changed its callsign to WXLV and affiliated with ABC after WGHP switched its affiliation from ABC to Fox; the station then adopted the "ABC 45" branding.
1997–2004

2004–2007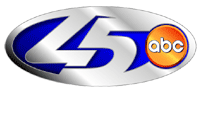 2007–2011

2011–present
TV stations in the Piedmont Triad, including Greensboro, Winston-Salem and High Point
Ad blocker interference detected!
Wikia is a free-to-use site that makes money from advertising. We have a modified experience for viewers using ad blockers

Wikia is not accessible if you've made further modifications. Remove the custom ad blocker rule(s) and the page will load as expected.