WNAO-TV
1953–1957
WRDU-TV
1968–1975
1975–1978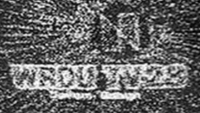 WPTF-TV
1978–1985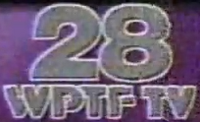 1985–1987
1987–1991
WRDC-TV
1991–1993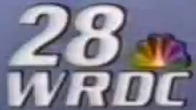 1993–1995

1995–2002

In September 1995, WRDC lost its NBC affiliation due to local pre-emptions of NBC programming. As NBC went to newer WNCN, WRDC joined the upstart UPN.
2002–2006
2006–present
In September 2006, UPN merged with The WB to form The CW. As The CW went to sister WLFL, WRDC joined another new network, MyNetworkTV.
TV stations in Raleigh-Durham
Ad blocker interference detected!
Wikia is a free-to-use site that makes money from advertising. We have a modified experience for viewers using ad blockers

Wikia is not accessible if you've made further modifications. Remove the custom ad blocker rule(s) and the page will load as expected.