Ad blocker interference detected!
Wikia is a free-to-use site that makes money from advertising. We have a modified experience for viewers using ad blockers

Wikia is not accessible if you've made further modifications. Remove the custom ad blocker rule(s) and the page will load as expected.
WRBJ
January–September 2006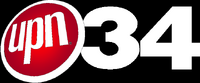 September 2006–May 2013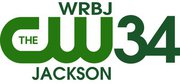 WRBJ-TV
In October 2012, WRBJ's parent announced it would sell the station to TBN. The sale was approved in January, and became an affiliate of the network in May of that year. CW programming would not be seen in the Jackson, MS area until late-September, when WJTV launched a new subchannel carrying CW programming.
TV stations in Central Mississippi, including Jackson
Television stations in the Mississippi Pine Belt, including Hattiesburg and Laurel