1956–1959
WRAL-TV signed on in December 1956, as an NBC affiliate, taking NBC away from WTVD.
1959–1964
This article or section lacks a former logo at the moment. You can help Logopedia by uploading it here.
Starting in 1962, WRAL became an ABC affiliate. WRAL would also be a secondary NBC affiliate with WTVD until 1968, when WRDU-TV signed on and took on NBC full time.
1964–196?

196?–1972

1972–1976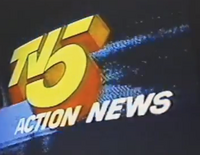 1976–1984
1984–1993

1993–present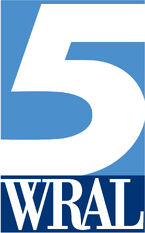 TV stations in Raleigh-Durham