WOKR
1962–1964
1964–1969
1969–1976
1976–1982
1982–199?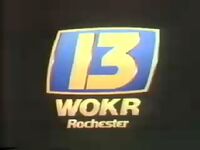 199?–2001
2001–2005
WHAM-TV
2005–2010
In January 2005, the call letters were changed from WOKR-TV to WHAM-TV.
2010–present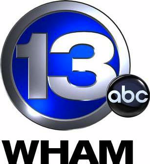 In September 2010, WHAM-TV began broadcasting its local newscasts in high definition; with the change, the station also changed its logo to one based on the logo used by fellow ABC affiliate WTVG in Toledo, Ohio.
TV stations viewable in the Greater Rochester, New York area
Ad blocker interference detected!
Wikia is a free-to-use site that makes money from advertising. We have a modified experience for viewers using ad blockers

Wikia is not accessible if you've made further modifications. Remove the custom ad blocker rule(s) and the page will load as expected.