WMMP-TV
2014–2015
In 2014, Sinclair sold its channel 4 license to Howard Stirk Holdings, and moved WCIV to the digital subchannel of what was then known as WMMP channel 36, as the FCC started changing its status on local marketing agreements, especially in smaller markets. Sinclair then renamed channel 36 as WCIV while channel 4 took on the WMMP call letters (though that would soon change).
WGWG-TV
2015–present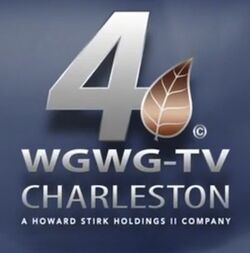 TV stations in the Lowcountry of South Carolina, including Charleston
Ad blocker interference detected!
Wikia is a free-to-use site that makes money from advertising. We have a modified experience for viewers using ad blockers

Wikia is not accessible if you've made further modifications. Remove the custom ad blocker rule(s) and the page will load as expected.