Ad blocker interference detected!
Wikia is a free-to-use site that makes money from advertising. We have a modified experience for viewers using ad blockers

Wikia is not accessible if you've made further modifications. Remove the custom ad blocker rule(s) and the page will load as expected.
M6 Music
1998-2005

M6 Music was launched in March 1998.[1]
W9
2005–2010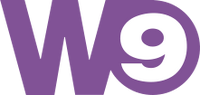 When television licenses were granted for the new digital terrestrial network (TNT), M6 Music was given a permission to broadcast for free.
On the terrestrial platform, the channels were assigned a pre-determined channel number. The seven historical analogue channels were given numbers 1 through 7, while the seven new channels would get numbers 8 through 14.[2] What exact number the new channels would get was chosen at random through a draw on December 7, 2004.[3] M6 Music was lucky enough to get number 9. This made M6 take the opportunity to rename the channel W9, which is M6 upside-down.[4]
W9 changed its name and launched on TNT on March 31, 2005. The launch identity was created by View.
2010–Present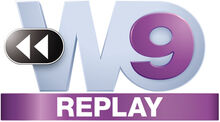 ---
Belgium
RTL Belgium (66%)
Television
RTL-TVI (HD) | Club RTL (HD) | Plug RTL (HD) | Radio Contact Vision (44,2%)
Blocks
Kidz RTL
Radio (44,2%)
Bel RTL | Radio Contact | Contact RnB | Mint

---
Croatia (90%)
Television
RTL Televizija | RTL2 | RTL Kockica | RTL Living | RTL Crime | RTL Passion

---
France (48,55%)
Television
M6 (HD) | W9 (HD) | 6ter (HD) | Paris Première (HD) | Téva (HD) (100%) | Série Club (HD) (24.3%) | M6 Music (HD) (100%) | M6 Boutique (100%) | Girondins TV | RTL9 (HD) (35%)
6play: Bruce | Sixième Style | Comic | Crazy Kitchen | Stories | Hometime
Radio (100%)
RTL | RTL2 | Fun Radio
Sports
Girondins Bordeaux
Production
SND

---
Germany (100%)
Television
RTL Television (HD) | RTL II (HD) | RTL Nitro (HD) | Super RTL (HD) | VOX (HD) | n-tv (HD) | RTL Living (HD) | RTL Crime (HD) | RTL Passion (HD) | Geo (HD) | RTL Plus | Toggo Plus | RTL International | Channel 21
Radio
104.6 RTL | 105.5 Spreeradio | Antenne Bayern (16%) | Radio Hamburg (29,17%) | Radio NRW (16,96%) | Radio 21 (17,3%) | Radio Regenbogen (15,75%) | Big FM (7,74%) | Hitradio RTL Sachsen | Hit-Radio Antenne | Radio Brocken (53,5%) | 89.0 RTL (53,5%) | Antenne Thüringen (15%) | Radio Ton (2%) | Rock Antenne (16%) | Sachsen Funkpaket | Oldie 95 (4,38%) | Radio Top 40 (¿?%) | Hit radio RTL (30,5%)

---
Hungary (49%)
Television
RTL Klub (HD) | RTL II (HD) | RTL+ | Cool TV (HD) | Film+ (HD) | Film+2 | Muzsika TV | Sorozat+ | RTL Spike

---
India
Television
BIG RTL Thrill (Joint venture with Reliance Broadcast Network)

---
Luxembourg (100%)
Television
RTL Télé Lëtzebuerg (HD) | Den 2. RTL | RTL9 (HD) (35%)
Radio
RTL Radio Lëtzebuerg | RTL Radio die besten Aller Zeiten | UKW 93,3 | UKW 97,0 | Eldoradio (74,8%)

---
The Netherlands (100%)
Television
RTL4 (HD) | RTL5 (HD) | RTL7 (HD) | RTL8 (HD) | RTL Z | RTL Lounge | RTL Crime | RTL Telekids
Blocks
RTL Telekids
Radio
RTL Lounge Radio | Caz! | HitRadio Veronica | Juize | Pinguin Radio | Radio 10

---
Southeast Asia
(Joint venture with CBS Studios International)
Television
RTL CBS Entertainment (HD) | RTL CBS Extreme (HD)

---
Spain (20,5%)
Television
Antena 3 (HD) | LaSexta (HD) | Neox (HD) | Nova (HD) | Mega (HD) | Atreseries (HD)
Blocks
Neox Kidz
Radio (19,17%)
Onda Cero | Europa FM | Melodía FM

---
United Kingdom
Production
FremantleMedia

---
Planned
Bel RTL Vision

---
Defunct
902 TV | Best of Shopping | Fun TV | K1010 | Lacht | LaSexta2 | LaSexta3 | M6 Music Black | M6 Music Club | M6 Music Rock | Nitro | Radio Mango | RTL Plus | RTL Sport HD | RTL24 | RTL-TVi 20 ans | TF6 (HD) | Topradio | Traumpartner TV | Xplora | Pass M6