VIX Technology
2009–2011

Vix Technology is a company that creates and operates "Automated Fare Collection" systems and associated technology solutions for the transit sector. Based in Melbourne, Australia, it has offices around the world.
VIX
2011-Present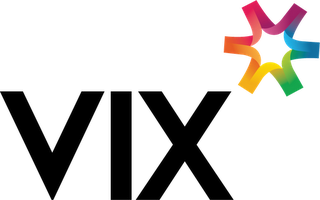 On October 3,2011. The company show a new corporate identity that gathered several business units under one common name, Vix. At the same time, Vix adopted a colourful 'pinwheel' symbol.
"The new 'pinwheel' logo has been developed to reflect the unified new business and the six core values of Vix. 'We wanted to signal to both our staff and customers that things have changed both in the way we service our clients and our product offer."
Ad blocker interference detected!
Wikia is a free-to-use site that makes money from advertising. We have a modified experience for viewers using ad blockers

Wikia is not accessible if you've made further modifications. Remove the custom ad blocker rule(s) and the page will load as expected.