1993-2008 (1st era)
The service first launched on 1215 AM on 30 April 1993.
2016-present (2nd era)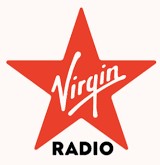 This version of Virgin Radio commenced broadcasting in the UK via the new Sound Digital national DAB platform on March 30th 2016. It is operated by UTV Media under licence.
The first era Virgin Radio now operates under the name Absolute Radio.
Ad blocker interference detected!
Wikia is a free-to-use site that makes money from advertising. We have a modified experience for viewers using ad blockers

Wikia is not accessible if you've made further modifications. Remove the custom ad blocker rule(s) and the page will load as expected.