Ad blocker interference detected!
Wikia is a free-to-use site that makes money from advertising. We have a modified experience for viewers using ad blockers

Wikia is not accessible if you've made further modifications. Remove the custom ad blocker rule(s) and the page will load as expected.
2005-2008
Viasat SportN was launched on 29 November 2005 and replaced Viasat Sport 1 (Norway). The "N" stands for Norway.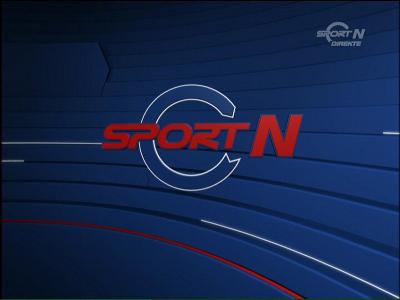 2008-2009
Viasat SportN was closed down on 15 September 2009 and was replaced by Viasat Sport (Norway), and Viasat Fotball (Norway) was launched on the same day.

TV Channels: Viasat | TV3 (Slovenia, Hungary, Latvia, Lithuania, Estonia, Norway, Sweden, Denmark) (HD) | TV6 (Hungary, Latvia, Lithuania, Estonia, Norway (HD), Sweden (HD) | TV8 (Estonia, Sweden) (HD) | TV10 | Viasat4 (HD) | TV3+ (Denmark) (HD) | TV3 Puls (Denmark) | 3+ (Baltics) | Nova television | Kino Nova | Nova Sport | Diema | Diema Family | Diema Sport (HD) | Viasat1 | TV Prima (HD) | Prima Cool (HD) | Prima Love
---
Film Channels: Viasat Film Premiere (HD) | Viasat Film Action (HD) | Viasat Film Hits (HD) | Viasat Series (HD) | Viasat Film Family (HD) | Viasat Film Comedy (HD) | TV1000 (East) | TV1000 Action (East) | TV1000 Russkoe Kino | TV1000 Premium | TV1000 Megahit | TV1000 Comedy
---
Sports Channels: Viasat Sport (HD) | Viasat Fotboll (Sweden) (HD) | Viasat Motor (HD) | Viasat Golf (HD) | Viasat Hockey (HD) | Viasat Fotball (Norway) (HD) | Viasat Sport Baltic | TV2 Sport Premium (Norway) (HD)
---
Documentary Channels: Viasat Nature (HD) | Viasat Series (HD) | Viasat History (HD) | Viasat Explore (HD) Poland: Polsat Viasat Nature | Polsat Viasat History | Polsat Viasat Explore
---
Channel Blocks: Viasat Epic
---
Radio: Rix FM | Lugna favoriter | Bandit Rock | NRJ | Star FM (Sweden) | P4 | P5 | P6 | P7 | NRJ | P8 | P9 | P10 | P4 Bandit | Tour of Norway | Radio Country | P5 Nonstop Hits | Power Hit Radio | Star FM | Radio Nova
---
---
Defunct: TV1000 +1 (Plus One) | ZTV (Norway, Sweden, Denmark) | TV3+ (Norway) | Viasat Plus | | Viasat Premier League HD | Viasat SportN | Viasat 3D | TV 2 Sport (HD) | Viasat Film Nordic (HD) | Viasat Film Drama (HD) | Viasat Film Classic | Viasat Crime (HD)