Ad blocker interference detected!
Wikia is a free-to-use site that makes money from advertising. We have a modified experience for viewers using ad blockers

Wikia is not accessible if you've made further modifications. Remove the custom ad blocker rule(s) and the page will load as expected.
Contents

2002–2009
2009–2014
2014–present
Viasat Explorer
2002–2009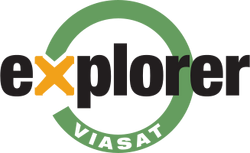 2009–2014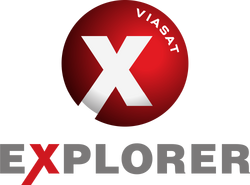 On December 8, 2009, Viasat Exlorer got a new look and a new logo. Viasat History and Viasats other pay channels in Eastern Europe (TV1000, TV1000 Russkoe Kino, TV1000 Action and Viasat Sport) were rebranded at the same time. The rebrand was made by Design for Media and Communication, who had previously redesigned most Viasat-owned channels.[1][2] The idents were created in-house at Viasat.
Viasat Explore
2014–present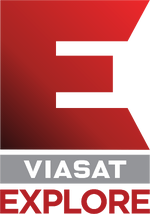 TV Channels: Viasat | TV3 (Slovenia, Hungary, Latvia, Lithuania, Estonia, Norway, Sweden, Denmark) (HD) | TV6 (Hungary, Latvia, Lithuania, Estonia, Norway (HD), Sweden (HD) | TV8 (Estonia, Sweden) (HD) | TV10 | Viasat4 (HD) | TV3+ (Denmark) (HD) | TV3 Puls (Denmark) | 3+ (Baltics) | Nova television | Kino Nova | Nova Sport | Diema | Diema Family | Diema Sport (HD) | Viasat1 | TV Prima (HD) | Prima Cool (HD) | Prima Love
---
Film Channels: Viasat Film Premiere (HD) | Viasat Film Action (HD) | Viasat Film Hits (HD) | Viasat Series (HD) | Viasat Film Family (HD) | Viasat Film Comedy (HD) | TV1000 (East) | TV1000 Action (East) | TV1000 Russkoe Kino | TV1000 Premium | TV1000 Megahit | TV1000 Comedy
---
Sports Channels: Viasat Sport (HD) | Viasat Fotboll (Sweden) (HD) | Viasat Motor (HD) | Viasat Golf (HD) | Viasat Hockey (HD) | Viasat Fotball (Norway) (HD) | Viasat Sport Baltic | TV2 Sport Premium (Norway) (HD)
---
Documentary Channels: Viasat Nature (HD) | Viasat Series (HD) | Viasat History (HD) | Viasat Explore (HD) Poland: Polsat Viasat Nature | Polsat Viasat History | Polsat Viasat Explore
---
Channel Blocks: Viasat Epic
---
Radio: Rix FM | Lugna favoriter | Bandit Rock | NRJ | Star FM (Sweden) | P4 | P5 | P6 | P7 | NRJ | P8 | P9 | P10 | P4 Bandit | Tour of Norway | Radio Country | P5 Nonstop Hits | Power Hit Radio | Star FM | Radio Nova
---
---
Defunct: TV1000 +1 (Plus One) | ZTV (Norway, Sweden, Denmark) | TV3+ (Norway) | Viasat Plus | | Viasat Premier League HD | Viasat SportN | Viasat 3D | TV 2 Sport (HD) | Viasat Film Nordic (HD) | Viasat Film Drama (HD) | Viasat Film Classic | Viasat Crime (HD)