1990-2013
1990-2000
In 1990, ВИD (VID in english) was founded by Vladislav Listyev. He thought that the best variant of a logo would be a head of Guo Xiang, which was found at the Museum of Eastern Art in Moscow. However the museum would allow Listyev to use the actual head, leading him to fashion a "mask" of Xiang's head using computer graphics.
1995-2000
2000-2013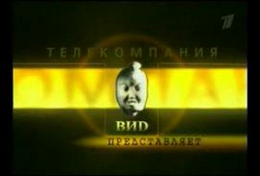 In 2000, the logo was changed and yet still using that same mask. Listyev wanted the company to use but with Aleksandr Lyubimov using the head.
2013-present
In March 2013, VID slightly changed it's logo. The mask also received a new shiny look to it.