Welcome!
My favorite Logos.
Edit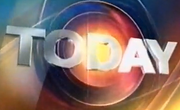 My favorite logos is the Today Show one from 2002-2004. My seconds favorite is the MTN Dew logo from the 80's.
As you know, I am one of 4 (I think its 4, maybe 5) admins here. So if you have anyquestions, comments, or suggestions be sure to ask me in my talk page! I visit this site atleast twice a day, (Sometimes 8 times a day xD) so I should respond fairly quickly!
Remember, if you have a report of a spammer =, please dont hesitate to ask me, or fill this out: http://logos.wikia.com/wiki/Logopedia:User_Reports
To do list
Edit
Feel free to add to my To do list and add things for me to do! See User:Izzyfan/To do list.
Note* I do not check the To Do list daily, if you add something to my To Do List, tell me on my talk page so I know about it faster.