Not to be confused with USA Home Entertainment.
1983-1987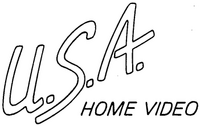 USA Home Video was a label of
Family Home Entertainment
that distributed non-kids or family related material. This division was renamed as
International Video Entertainment
in 1986 when FHE became an imprint. The last tapes with this logo would have it at the beginning of tapes, with IVE's logo at the end.
Ad blocker interference detected!
Wikia is a free-to-use site that makes money from advertising. We have a modified experience for viewers using ad blockers

Wikia is not accessible if you've made further modifications. Remove the custom ad blocker rule(s) and the page will load as expected.