2009–present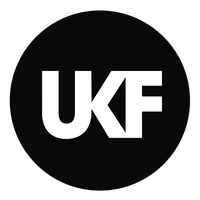 UKF is a brand owned by Luke Hood and AEI Media that focuses on sharing all aspects of electronic music.
Alternate Logos
2011–2015
Brands owned by UKF (Dubstep and Drum and Bass) did not start using a real logo until 2011.
2015–present
UKF revamped their visual identity starting in June 2015.
Ad blocker interference detected!
Wikia is a free-to-use site that makes money from advertising. We have a modified experience for viewers using ad blockers

Wikia is not accessible if you've made further modifications. Remove the custom ad blocker rule(s) and the page will load as expected.