UCI Cinemas (full name United Cinemas International) was founded in 1989 through a merger of AMC and CIC cinemas and operated as a partnership of Paramount Pictures and Universal Studios initially to build cinemas in the UK, but expanded and began to operate in Austria, Germany, Italy, Portugal, Brazil and Ireland. In 2004, along with Odeon Cinemas, they were bought by Terra Firma Capital Partners and the UK operations of UCI had been rebranded as Odeon by 2006, with the exception of the Hull cinema, which was evicted due to redevelopment and not replaced as there was already an Odeon there.
1989-1995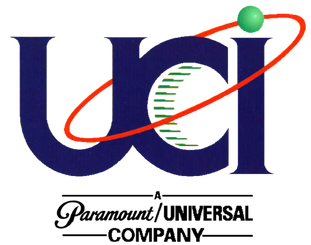 1995-2004
2004-present
Intros
Ad blocker interference detected!
Wikia is a free-to-use site that makes money from advertising. We have a modified experience for viewers using ad blockers

Wikia is not accessible if you've made further modifications. Remove the custom ad blocker rule(s) and the page will load as expected.