1986–1995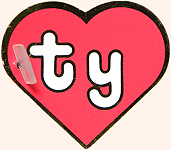 An SVG version of this logo is recommended but not required. You can help Logopedia by uploading it here.
This is the first logo used for Ty Plush, Attic Treasures and early Beanie Babies. This logo was used on 1st and 2nd generation tags.
1995–present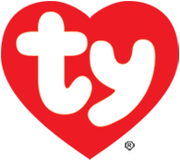 This was the logo used on third generation tags, and variants of this logo are still used today.