Trollhätteglass was a Swedish ice cream manufacturer.
1957-1966
1966-1973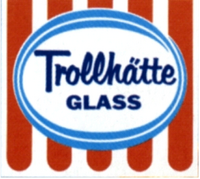 In the 1960s, Trollhätteglass had been bought by Unilever and adopted a logo with red stripes similar to the one used by its European sister companies, such as Langnese and Eskimo.
Trollhätteglass merged with Glace-Bolaget, GB Glace, in 1973. Almost all of its products were discontinued and the brand was confined to history.
Ad blocker interference detected!
Wikia is a free-to-use site that makes money from advertising. We have a modified experience for viewers using ad blockers

Wikia is not accessible if you've made further modifications. Remove the custom ad blocker rule(s) and the page will load as expected.