Contents

1982–1985
1985–1986
1986–1989
1989–1998
1998–2001
 
2001–2002
2002–2004
2004–2012
2012–2016
2016–present
1982–1985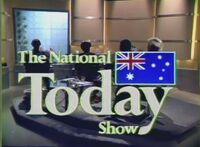 1985–1986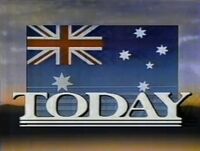 1986–1989
1989–1998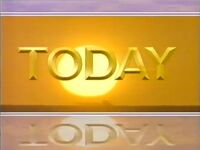 1998–2001

2001–2002

2002–2004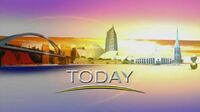 2004–2012
2012–2016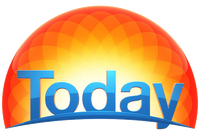 TODAY unveiled a new logo and set on January 30, 2012, which many viewers noticed was strikingly similar to its arch rival Sunrise.
2016–present
The Today logo received a minor update for 2016 along with a new on-air package. This may be because of changes to Channel Nine's own on-air package which began around November of the year prior and may possibly also be attributed to similar changes to Sunrise.
Ad blocker interference detected!
Wikia is a free-to-use site that makes money from advertising. We have a modified experience for viewers using ad blockers

Wikia is not accessible if you've made further modifications. Remove the custom ad blocker rule(s) and the page will load as expected.