2008-Present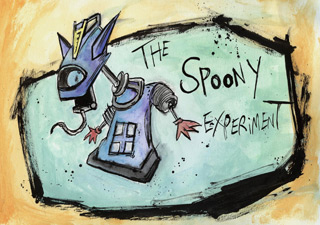 Cropped version which appears in the videos.
2010-2011
This drawn version of the title screen (drawn by Nicholas Dobkin, also known as RPGsrok) would fade into the original one.
January 18th, 2012
Very dark and disturbing version of the logo on the website which opposed the SOPA and the PIPA bills. The text in red says "The Experiment is OVER".
Ad blocker interference detected!
Wikia is a free-to-use site that makes money from advertising. We have a modified experience for viewers using ad blockers

Wikia is not accessible if you've made further modifications. Remove the custom ad blocker rule(s) and the page will load as expected.