The Disney Afternoon was a block of syndicated Disney cartoons, the most popular being DuckTales.
1990–1995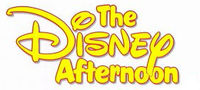 The Disney Afternoon was first premiered with logo on Los Angeles' KCAL-TV on September 10, 1990 with the cartoon Disney's Adventures of the Gummi Bears (1985-1991).
1995-1997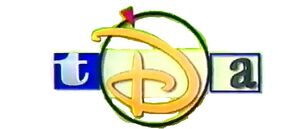 A better version of this logo is needed, due to the picture quality, inaccuracies or other issues with the uploaded logo. You can help Logopedia by uploading it here.
The Disney Afternoon ended in 1997 and the name was never used again.
Other
The Disney Afternoon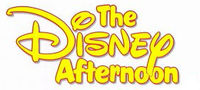 Other
Ad blocker interference detected!
Wikia is a free-to-use site that makes money from advertising. We have a modified experience for viewers using ad blockers

Wikia is not accessible if you've made further modifications. Remove the custom ad blocker rule(s) and the page will load as expected.