2005–2014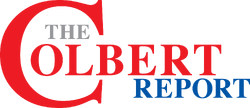 A SVG version of this logo is recommended but not required. You can help Logopedia by uploading it here.
2005–2009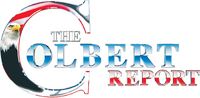 2010–2014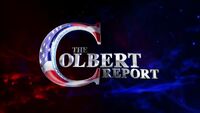 On January 4, 2010, The Colbert Report transitioned to high-definition and premiered a new set and a new opening, having used the same set with only minor changes since it started out as a pilot four and a half years ago. The new intro was created by a New York studio called Mr. Wonderful.
See also
Ad blocker interference detected!
Wikia is a free-to-use site that makes money from advertising. We have a modified experience for viewers using ad blockers

Wikia is not accessible if you've made further modifications. Remove the custom ad blocker rule(s) and the page will load as expected.