The Angry Nintendo Nerd
2006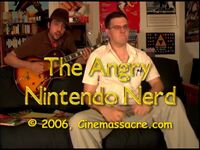 James Rolfe, the host of the show, only made a few episodes as "The Angry Nintendo Nerd".
The Angry Video Game Nerd
2006-2007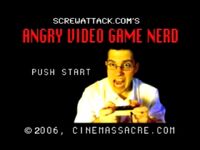 This logo was the first logo with "The Angry Video Game Nerd" name. It highly resembles the start screen of an old NES game.
2007-present
This logo has been used the longest and is the most recognizable.
Ad blocker interference detected!
Wikia is a free-to-use site that makes money from advertising. We have a modified experience for viewers using ad blockers

Wikia is not accessible if you've made further modifications. Remove the custom ad blocker rule(s) and the page will load as expected.