Telesistema Mexicano
1955–1968
Televisa was first launched as Telesistema Mexicano in 1955. It then became Televisa (Television Via Satellite) on January 1st, 1973.
Televisión Independiente de México
1968–1973

Telesistema Mexicano and TIM merged to create Televisa.
Televisa
1973–1980
On January 8, 1973, Telesistema Mexicano was then rebranded as Televisa. It featured an orange oval broken into lines with the sun in the scenery. It was designed by Pedro Ramírez Vázquez.
1981–1990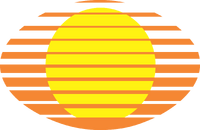 1990–2000
2001–2016
Televisa launched a new logo on January 1st, 2001. Changes include the sun now being a 3D ball, which in turn making the logo an eye, and the wordmark in a different font.
2016–present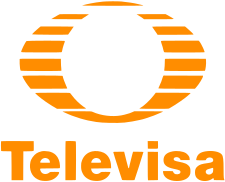 A refresh of the 2001 logo removes the "sun" part and it's now a single flat color.
Ad blocker interference detected!
Wikia is a free-to-use site that makes money from advertising. We have a modified experience for viewers using ad blockers

Wikia is not accessible if you've made further modifications. Remove the custom ad blocker rule(s) and the page will load as expected.