2007-2013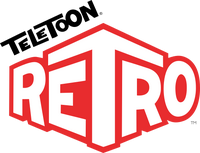 Teletoon Retro launched on October 1, 2007, The logo was called The RETRO boxed text in white with a red outline and the Teletoon 2007 text was added to the left of the logo.
2013-2015
On August 10 2013, The logo was the Teletoon green boxed text and the word "Retro" and was added to the logo, It might have a new slogan called "Forever Fun", In 2015, Teletoon Retro was replaced by Cartoon Network Canada and Disney Channel Canada (depending on channel provider) and was defunct.
Ad blocker interference detected!
Wikia is a free-to-use site that makes money from advertising. We have a modified experience for viewers using ad blockers

Wikia is not accessible if you've made further modifications. Remove the custom ad blocker rule(s) and the page will load as expected.