Contents

1988-1989
1989-1992
1992
2002-2005
2005-2010
2010-present
Musicbox
1984-1988
Tele 5
1988-1989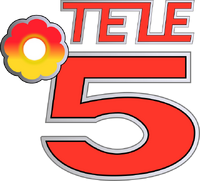 1989-1992
1992
The channel went off the air on 31.12.1992 when DSF took over its frequencies.
2002-2005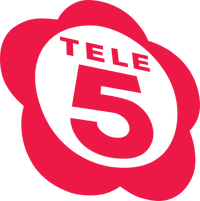 10 years after the shutdown of Tele 5, the station was relaunched.
2005-2010

On September 22, 2005, Tele 5 was relaunched as Der Spielfilmsender ("The Movie Broadcaster") with a new look. The new look was created by Opium Effect.[1][2]
2010-present

Tele 5 introduced a new logo on January 8, 2010.
[3]
Ad blocker interference detected!
Wikia is a free-to-use site that makes money from advertising. We have a modified experience for viewers using ad blockers

Wikia is not accessible if you've made further modifications. Remove the custom ad blocker rule(s) and the page will load as expected.