2013-2014

2014-2015

2015-present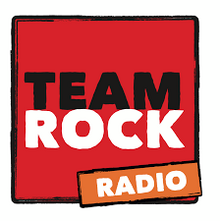 The service officially commenced broadcasting on June 16th 2013 to the UK via the Digital One national DAB platform. Two years later however, the service ceased DAB broadcasts choosing instead to concentrate on its online operation with its last DAB broadcast on June 30th 2015. There place on the platform was taken by Radio X.
Ad blocker interference detected!
Wikia is a free-to-use site that makes money from advertising. We have a modified experience for viewers using ad blockers

Wikia is not accessible if you've made further modifications. Remove the custom ad blocker rule(s) and the page will load as expected.