TWW
1958–1968

TWW came on air on 14 January 1958. It was also known as Television Wales & West making it the first ITV station to broadcast in Wales.
Teledu Cymru
1962-1964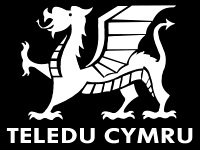 Teledu Cymru was Welsh for Television Wales and West. It came on air on 14 September 1962. It was merged with TWW to become Teledu Cymru making it the first ITV network to have Welsh language.
Ad blocker interference detected!
Wikia is a free-to-use site that makes money from advertising. We have a modified experience for viewers using ad blockers

Wikia is not accessible if you've made further modifications. Remove the custom ad blocker rule(s) and the page will load as expected.