2013-2014

TV 2 Fri is a Danish leisure and outdoor channel, launched on 5 May 2013.
The channel's first logo is short-lived because it remains a short use for 12 months.
2014-present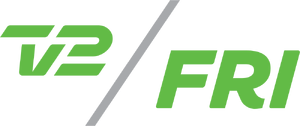 In May 2014, TV 2 stopped using its first logo and introduced a new logo to coincide its first anniversary.