1991–2001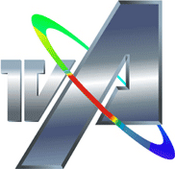 TVA was the first pay television company in Brazil, established in 1991 by the Grupo Abril using the MMDS technology.
2001–2012
In 2007, Grupo Abril sold 49% of own participation on TVA to Telefónica. In 2012, Telefónica buys the remains participation of Grupo Abril on TVA. After this, the company changes own name to Vivo TV.
Ad blocker interference detected!
Wikia is a free-to-use site that makes money from advertising. We have a modified experience for viewers using ad blockers

Wikia is not accessible if you've made further modifications. Remove the custom ad blocker rule(s) and the page will load as expected.