2001-present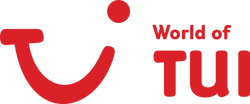 In late August 2001, the German travel corporation Preussag unveiled a new corporate identity to be used for most it activities. It used a red logo made up of the words "World of TUI" and a symbol which depicts both a stylised smiling face and the letters T, U and I. The identity was created by Interbrand in Cologne and was launched in November 2001. Thomson and Lunn Poly would follow in 2002.[1][2]
Ad blocker interference detected!
Wikia is a free-to-use site that makes money from advertising. We have a modified experience for viewers using ad blockers

Wikia is not accessible if you've made further modifications. Remove the custom ad blocker rule(s) and the page will load as expected.