iOS
2007-2013
In iPhone OS 1 and 2, there were months below the wave lines. This logo was used from iPhone OS 1 to iOS 6.
2013-present
This logo is used since the launch of iOS 7. In iOS 11, the blue line became bolder.
macOS
2018-present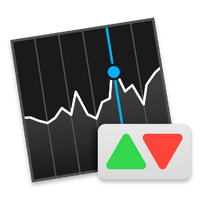 This logo will be used with the launch of macOS Mojave in 2018.