2010-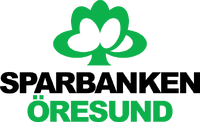 During 2009, Sparbanken Finn and Sparbanken Gripen went into talks about merging their operations. In June 2010, they announced that the new bank would be called Sparbanken Öresund. The merged bank is scheduled to launch on November 1, 2010.[1]
Ad blocker interference detected!
Wikia is a free-to-use site that makes money from advertising. We have a modified experience for viewers using ad blockers

Wikia is not accessible if you've made further modifications. Remove the custom ad blocker rule(s) and the page will load as expected.