1967–1971
1971–1998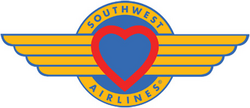 This logo can still be seen at airports, but the next two logos are used more often.
1998–2014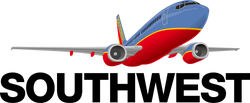 2014–present

In September 2014, Southwest Airlines made a major change to its logo. Not only did it introduce a new wordmark, but it was dropping the plane and was returning the heart as its main symbol which now has a yellow, red and blue striped look.
Ad blocker interference detected!
Wikia is a free-to-use site that makes money from advertising. We have a modified experience for viewers using ad blockers

Wikia is not accessible if you've made further modifications. Remove the custom ad blocker rule(s) and the page will load as expected.