NOTE: This page only shows branding logos for the stations.
Contents

1994–1999
1999–2002
2002–2005
2005–2016
2016–2017 (NRN), 2016–2018 (SGS/SCN)
2016–present
Ten Affiliates
In May 1994, SCN, Capital Television, QTV and NRTV began using generic Network Ten branding.
1994–1999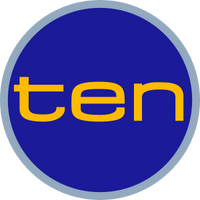 1999–2002
Southern Cross Ten
2002–2005
2005–2016
On 30 August 2005, a new logo was produced and used across the network, this time to a blue and yellow star. On 30 June 2016, the "Southern Cross Ten" name ceased to exist in Southern NSW, Queensland and Victoria. However, this logo doesn't commonly appear on-screen aside from local content, modified promos and local news updates.
SCA Ten
2016–2017 (NRN), 2016–2018 (SGS/SCN)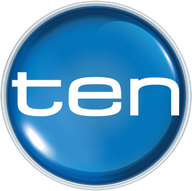 Because NRN and SGS/SCN's areas weren't affected by the affiliation changes, Southern Cross Ten's unique logo was entirely removed, making SCA adopt Ten's branding fully. WIN Television have since brought NRN and adopted it as their own station, leaving only SGS/SCN as SCA's only Ten-branded station.
SCA Nine
2016–present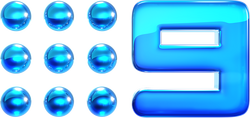 After they signed a new affiliation deal with Nine in April, Southern Cross switched affiliation from Network Ten to the Nine Network on 1 July 2016 and became SCA Nine. It uses Nine's current metro branding.
Free-to-Air TV in Australia
Main
---
---
---