Sony Rox HD was a Hindi music channel and the de facto HD counterpart of Sony Mix, but with a more upmarket look and a focus on newer songs (Sony Mix gives equal importance to modern and classic Hindi songs). It lasted for nearly two years before suddenly closing down on New Year's Eve 2018.
2017–2018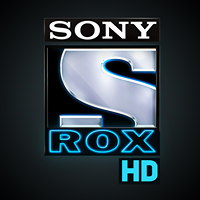 Launched on 15 January 2017. Closed down on 31 December 2018 along with
Sony
's other HD-only channels
Sony Le Plex HD
and
Sony Ten Golf HD
.