????–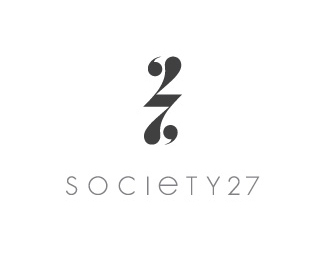 "The Society 27 logo by Pavel Pavlov makes use of the fantastic ambigram effect, which ensures the logo display exactly the same when viewed in an upside down position. The abstract use of the quotation marks and number seven cleverly make up the complete 27." (Chris Spooner "20 Weird Logos That Work (and Why They Do)").
Ad blocker interference detected!
Wikia is a free-to-use site that makes money from advertising. We have a modified experience for viewers using ad blockers

Wikia is not accessible if you've made further modifications. Remove the custom ad blocker rule(s) and the page will load as expected.