1996–1997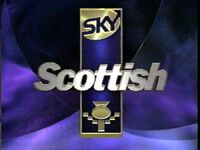 On November 1, 1996, Sky Scottish was launched, and was powered by Scottish Television. GRFX/Novocom also handled much of the launch.
1997–1998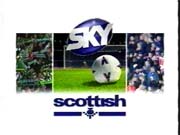 On November 1997, the Sky "egg" look was launched across all of Sky's channels, including Sky Scottish. However, due to poor viewing figures, BSkyB decided to discontinue Sky Scottish once and for all starting on June 1998, leaving Scottish Television with no joint venture of British Sky Broadcasting for good.
Ad blocker interference detected!
Wikia is a free-to-use site that makes money from advertising. We have a modified experience for viewers using ad blockers

Wikia is not accessible if you've made further modifications. Remove the custom ad blocker rule(s) and the page will load as expected.