1993-1995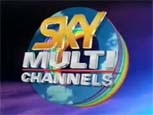 Sky Multichannels launched on 1st September 1993. It offered 16 channels at first until expanding to over 40. The service closed in September 2001, with the last channel to leave the service being Sky Sports 2.
Nick at Nite was going to be on the service, but, for some reason, it never launched.
Ad blocker interference detected!
Wikia is a free-to-use site that makes money from advertising. We have a modified experience for viewers using ad blockers

Wikia is not accessible if you've made further modifications. Remove the custom ad blocker rule(s) and the page will load as expected.