Jazzland
2000-2003
In 2000, the park opened to the public under the name of Jazzland.
Six Flags New Orleans
2003-2005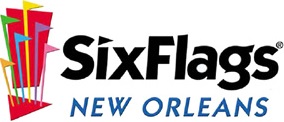 In 2003, Six Flags took over and renamed the park Six Flags New Orleans. In 2005, Hurricane Katrina struck New Orleans and the park ended up being closed for good due to the severe damage done to it.
Ad blocker interference detected!
Wikia is a free-to-use site that makes money from advertising. We have a modified experience for viewers using ad blockers

Wikia is not accessible if you've made further modifications. Remove the custom ad blocker rule(s) and the page will load as expected.