1995-?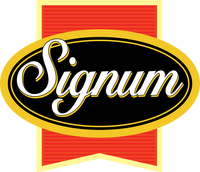 Signum was introduced in 1995, as a private label brand for the cooperative stores in Sweden.
?-
In 2002, the cooperative grocery retailers in the Scandinavian were merged to form one company, Coop Norden. As the private label brands in the various countries were consolidated, Signum was gradually replaced by the Pan-Scandinavian Coop brand.
Ad blocker interference detected!
Wikia is a free-to-use site that makes money from advertising. We have a modified experience for viewers using ad blockers

Wikia is not accessible if you've made further modifications. Remove the custom ad blocker rule(s) and the page will load as expected.