2015-present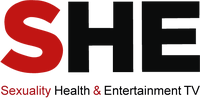 SHE TV is the first channel in Latin America dedicated to the Sexuality-themed Entertainment Television made and presented by experts and scientists on this theme from the universities of Latin America. The channel started broadcasting in September 2015, and it's available in Latin America, United States, Canada, Spain and Portugal, being the mexican Pay TV operator Totalplay the first one to carry this channel at this moment.
Ad blocker interference detected!
Wikia is a free-to-use site that makes money from advertising. We have a modified experience for viewers using ad blockers

Wikia is not accessible if you've made further modifications. Remove the custom ad blocker rule(s) and the page will load as expected.